We've been very busy travelling all over the UK, promoting our new movie Everything – The Real Thing Story, alongside our talented director/producer Simon Sheridan. In each cinema, we've had such a great positive reaction from the audience. In Liverpool, our fans were on their feet cheering! We are so incredibly proud of the movie and the response we've received and want to thank everybody who has come along so far. The Q&As after each screening have been illuminating too, and the questions are always interesting: "Who inspired you musically when you were growing up?" "Did you meet Sid Vicious on Top of the Pops?" "Will there be a TV drama about your life story?"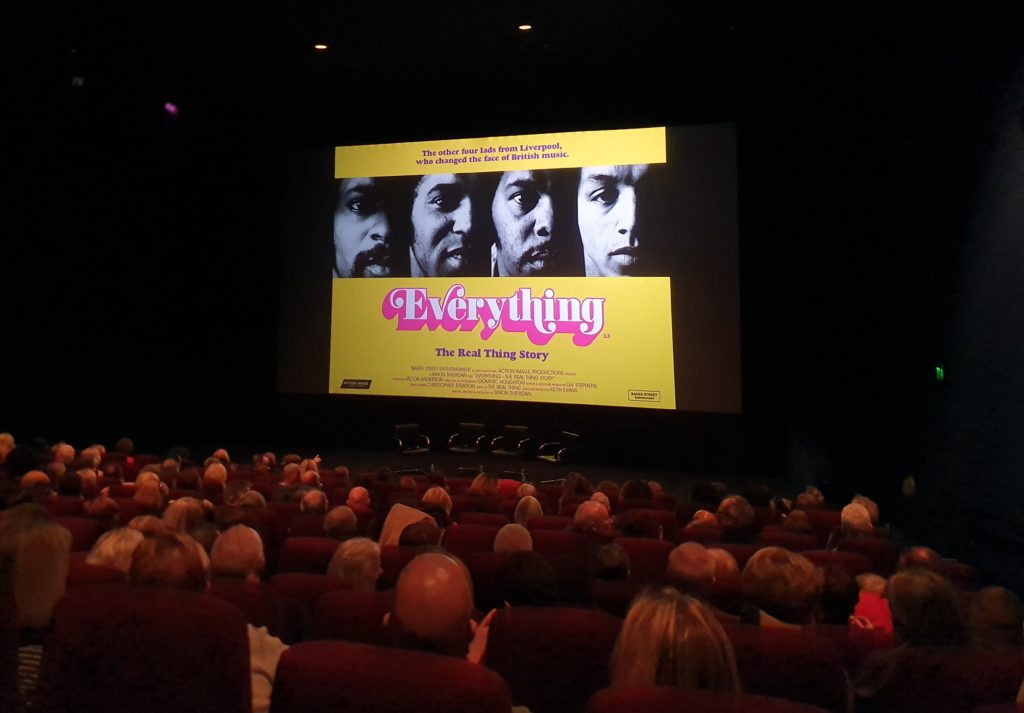 The reviews from the press have been lovely too. Read here some of these wonderful comments:
"Director Simon Sheridan celebrates Liverpool's oft-neglected The Real Thing in a rich, enveloping docu-study with a keen socio-historical eye. Both a 'story of the song' and much more, Everything digs deep. Made with passion and insight" (4 stars out of 5) TOTAL FILM
"The story of the chart-topping 70s' Merseyside band delivers a charmingly recounted piece of pop history. Simon Sheridan's solid, efficient documentary pays tribute to the Liverpudlian pop-soul beat combo the Real Thing. As a package, it cross-references social history with musicology, making a tidy and touching tribute. An absorbing, considered feature-length documentary" THE GUARDIAN
"A powerful new documentary" NORTHERN ECHO
"Simon Sheridan does a diligent job of surveying of surveying what's under the surface, and gives the problems of race and integration their due" SIGHT & SOUND
"Everything – The Real Thing Story provides welcome recognition that Liverpool has more musical landmarks than Penny Lane" METRO
Look out for the movie coming to a cinema near you. A full list of upcoming screenings can be found on our Movie page.