Our new movie Everything The Real Thing Story will be getting a national release in 2020, starting from January! ★ More details about dates & where to see the film released soon, watch this space! ★ Here's the trailer! Hope you all love it! https://youtu.be/ZRYEVhaVi9M ★ 🎬 Director Simon Sheridan on Twitter: Twitter.com/SJASheridan 🎬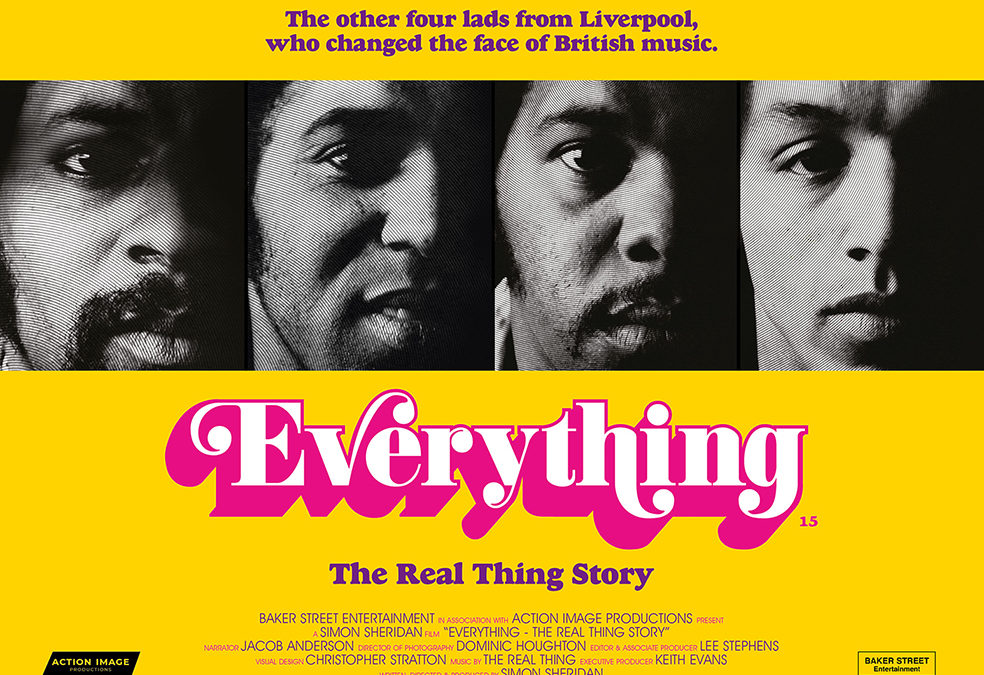 The Real Thing are extremely proud to announce a very special screening of their long-awaited biographical movie Everything – The Real Thing Story, directed by Simon Sheridan.
The 'other four lads from Liverpool' tell their story from the tough streets of Toxteth to the bright lights of New York and international stardom as Britain's first million-selling soul and funk band. Against a backdrop of racism and social and political turmoil, The Real Thing were the first all-black British band to hit #1 in the pop charts – with the perennial 'You To Me Are Everything' – and as a result became the original black pin-ups for teenage fans. Other hits like 'Can't Get By Without You', 'You'll Never Know What You're Missing' and 'Can You Feel the Force' set dancefloors alight, but their proudest moment was composing their anthemic 'Children of the Ghetto' – the first ever song to address the plight of black people in the UK.
The band's success has also been tempered with personal tragedy, but for the very first time Eddy, Chris and Dave tell their incredible story of a 45-year-long career. After five decades, they remain the pioneers of British soul.
Narrated by Game of Thrones actor Jacob Anderson, Everything – The Real Thing Story also stars Billy Ocean, David Essex OBE, Trevor Nelson MBE, Kim Wilde, Paul Barber, Denise Pearson and Louis Emerick, and opens at the Regent Street Cinema, in London's West End, on 24 October 2019.
Tickets can be booked at:
https://www.regentstreetcinema.com/programme/everything-the-real-thing-story/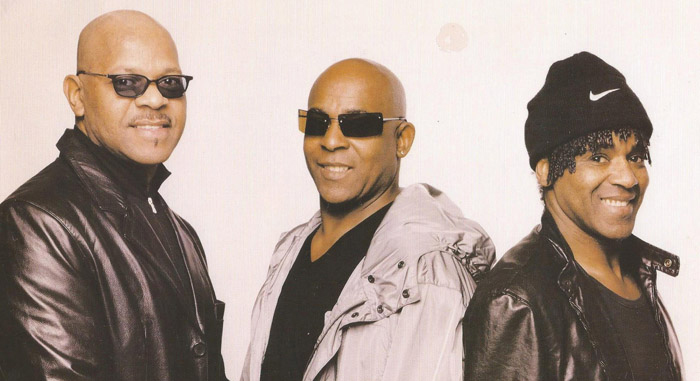 The Real Thing are pleased to announce that for the past few months they have been busy filming a new feature-length documentary about their long and eventful career in music. Shot entirely on location in Liverpool, London, Bristol and Brighton, the movie features interviews with all the band members – Eddy Amoo, Chris Amoo and Dave Smith – as well as Ray Lake's widow Gail – and includes illuminating contributions from many of the band's famous friends, fans and fellow musicians.
The documentary tells the inspirational story of four working class boys born to immigrant parents in one of Liverpool's toughest neighbourhoods. The streetwise quartet from Toxteth wrote and performed their own songs, and became Britain's most enduring black soul and funk act ever. With a string of hits, they dominated the international charts throughout the 1970s and 1980s, with iconic songs like 'You to Me Are Everything' and 'Can You Feel the Force'. But the group's meteoric success was also tempered with racial prejudice and personal tragedy.
The band members have always been proud of their Liverpudlian roots, and their self-composed 1977 album '4 from 8' celebrated their humble beginnings in the L8 postcode. The collection's best-known track 'Children of the Ghetto' chronicled the group's humble origins and has gone on to become an anthem of the civil rights movement, covered by the likes of Philip Bailey and Mary J Blige. The new documentary features never-before-seen material from the group's archives, and amazing footage of them performing live on stage.
'Everything – The Real Thing Story' charts the rise of Liverpool's musical pioneers, who fought discrimination to become the biggest-selling black group in UK pop history. This is a tale stranger than any fiction – an untold story of home-grown pop, painted against a backdrop of politics, funk and race, where four proud black boys took on the world, and changed British music forever.
'Everything' will be released in 2019. More info to come!