'Everything'
The Real Thing Story
A LANDMARK NEW MUSIC DOCUMENTARY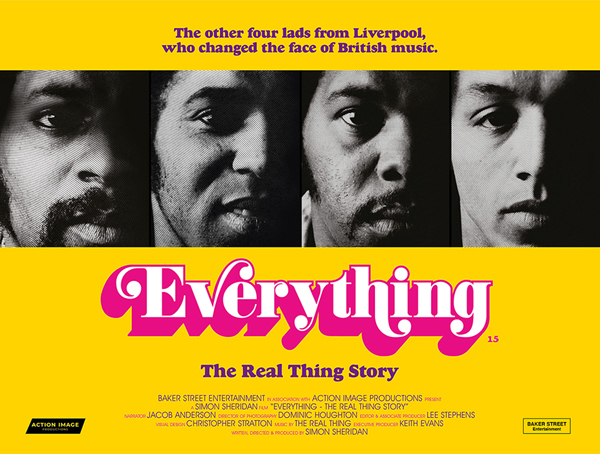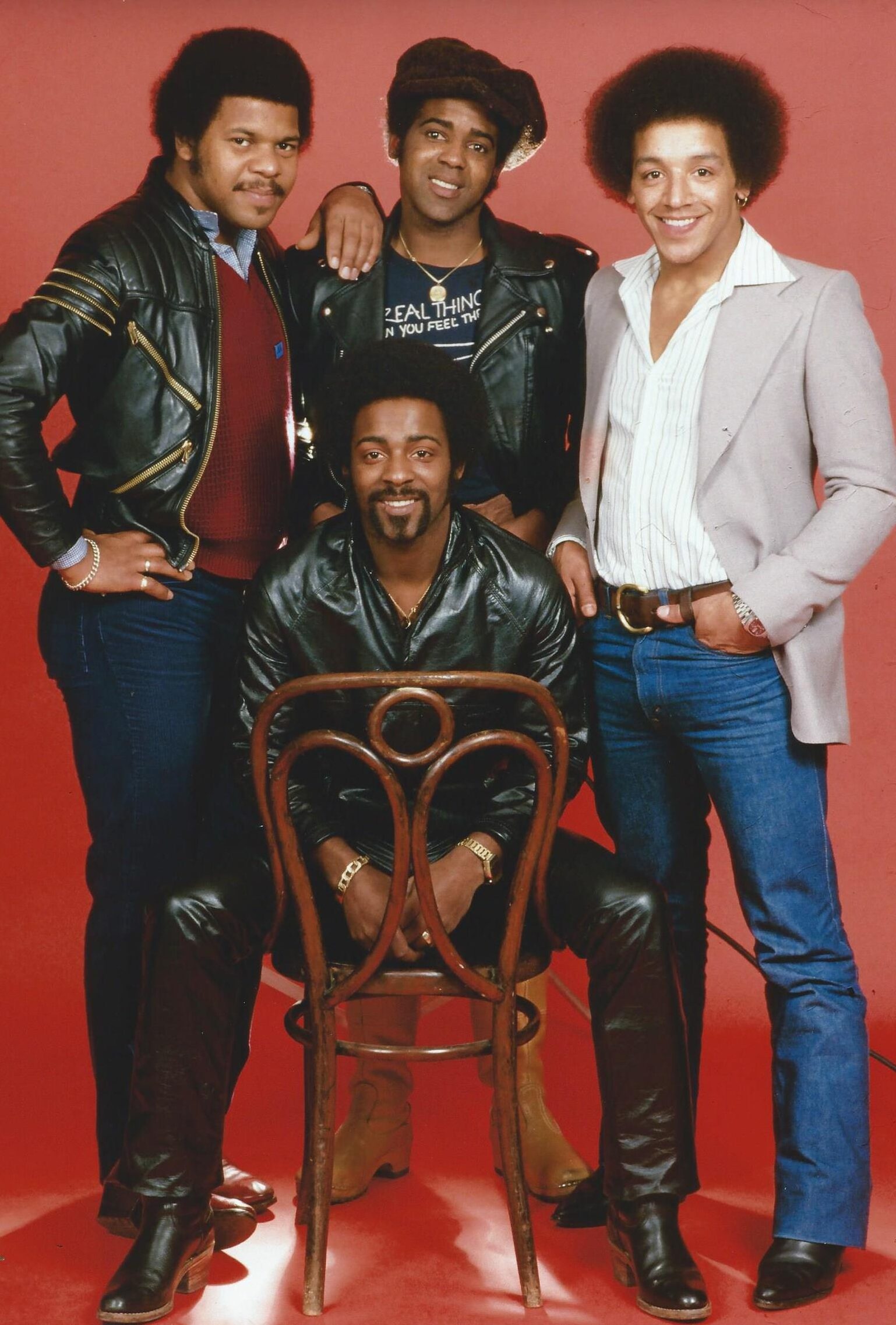 The Real Thing are proud to unveil a new feature-length movie celebrating their long and eventful career in music. Directed and produced by Simon Sheridan, 'Everything – The Real Thing Story' premiered at the Regent Street Cinema in London's West End in October 2019, before going on UK release in January 2020. It is now available for worldwide distribution.
Critics have heaped praise on the documentary since its release:
"Director Simon Sheridan celebrates Liverpool's oft-neglected The Real Thing in a rich, enveloping docu-study with a keen socio-historical eye. Made with passion and insight" (4 stars out of 5) TOTAL FILM
"A charmingly recounted piece of pop history. Simon Sheridan's solid, efficient documentary pays tribute to the Liverpudlian pop-soul beat combo the Real Thing. An absorbing, considered feature-length documentary" THE GUARDIAN
"Simon Sheridan's film is an invaluable document of a different era of racial intolerance. A moving and necessary documentary" (4 stars out of 5) THE TIMES
"An enlightening film portrait of a pioneering British soul band. Simon Sheridan's pitch-perfect documentary reveals a lot of blood, sweat and tears" (4 stars out of 4) MOJO 
The movie chronicles how the 'other four lads from Liverpool' found international stardom in the 1970s as Britain's first million-selling soul and funk band.  Against a backdrop of social and political turmoil, The Real Thing were the first all-black British group to hit #1 in the pop charts – with the perennial 'You To Me Are Everything'.
Other hits like 'Can't Get By Without You' and 'Can You Feel the Force' set dancefloors alight, but their proudest moment was composing their anthemic 'Children of the Ghetto' – the first ever song to address the plight of black people in the UK.
The band's massive success has also been tempered with personal tragedy, but now founding members Eddy, Chris and Dave tell their incredible true story.
'Everything – The Real Thing Story' charts the rise of Liverpool's musical pioneers, who fought discrimination to become the biggest-selling black group in UK pop history.
This is a tale stranger than any fiction – an untold story of home-grown pop, painted against a backdrop of politics, funk and race, where four proud black boys took on the world, and changed British music forever. 
'Everything – The Real Thing Story' is distributed by Screenbound International Pictures. They can be contacted: https://www.screenbound.co.uk/contact-us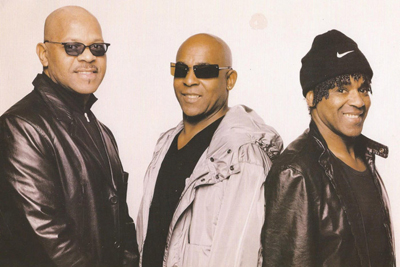 2020
JANUARY
Wednesday 15 January - BRIXTON, LONDON - The Ritzy - Tickets
Thursday 16 January - LONDON - Genesis Cinema, Bethnal Green - Tickets
Friday 17 January - LIVERPOOL - Picturehouse at FACT - Tickets
Saturday 18th January - HALIFAX - Square Chapel Arts Centre - Tickets
Sunday 19th January - DARLINGTON - The Forum, Darlington Film Club Tickets
Monday 20th January - GLASGOW - Glasgow Film Theatre Tickets
Tuesday 21st January - NOTTINGHAM - Broadway Cinema Tickets
Thursday 23rd January - LONDON - Hackney Picturehouse Tickets
Friday 24 January - LONDON - Art House Crouch End - Tickets
Friday 24 January - Thursday 6th Feb - LIVERPOOL - Picturehouse at FACT - Tickets
Thursday 30th January - NEW BRIGHTON - The Light Cinemas Tickets
Friday 31st January - ISLE OF MAN - Erin Arts Centre, Port Erin Tickets
FEBRUARY
Friday 24 January - Thursday 6th Feb - LIVERPOOL - Picturehouse at FACT - Tickets
Friday 7 February - LONDON - Bernie Grant Arts Centre - Tickets
Sunday 9th & Tues 11th February - ILKLEY - Ilkley Cinema - Tickets
Sun 9th & Weds 12 February -LEISTON - Leiston Film Theatre - Tickets
Friday 14 February - LONDON - Bernie Grant Arts Centre - Tickets
Friday 14 February - DERBY - Quad - Tickets
Saturday 15 February - DERBY - Quad - Tickets
Tuesday 18 February - GLOUCESTER - Guildhall - Tickets
Wednesday 19 February - GLOUCESTER - Guildhall - Tickets
Wednesday 19 February - DERBY - Quad - Tickets
Friday 21 February - LONDON - Bernie Grant Arts Centre - Tickets
MARCH
Wednesday 11th March - MANCHESTER - Culturplex - Tickets
Wednesday 11th March - MOLD, FLINTSHIRE - Theatr Clwyd - Tickets
Thursday 26th March - PRUDHOE - Fuse Media Centre - Tickets
Friday 27th March - DERRY - Foyle Film Festival - POSTPONED (Date TBC)
Saturday 28th March - EASTBOURNE - Towner Cinema - POSTPONED (Date TBC)