We are so excited to announce that our critically-acclaimed documentary film, 'Everything – The Real Thing Story', is finally being released on DVD and Blu-ray on Monday 26th October 2020.
This is the full, uncut theatrical version of the movie, and it comes with a host of special features. On the disc is an audio commentary by our talented director Simon Sheridan, plus the new animated music video for 'You To Me Are Everything' and three brand new short films which Simon has produced especially for this release. They are: 'Eddy Amoo – Child of the Ghetto' (a tribute to our much-missed Eddy); 'Real Love' (a fan's perspective on our career) and 'A Night at the Café' (us performing at the Jazz Cafe in London in 2017).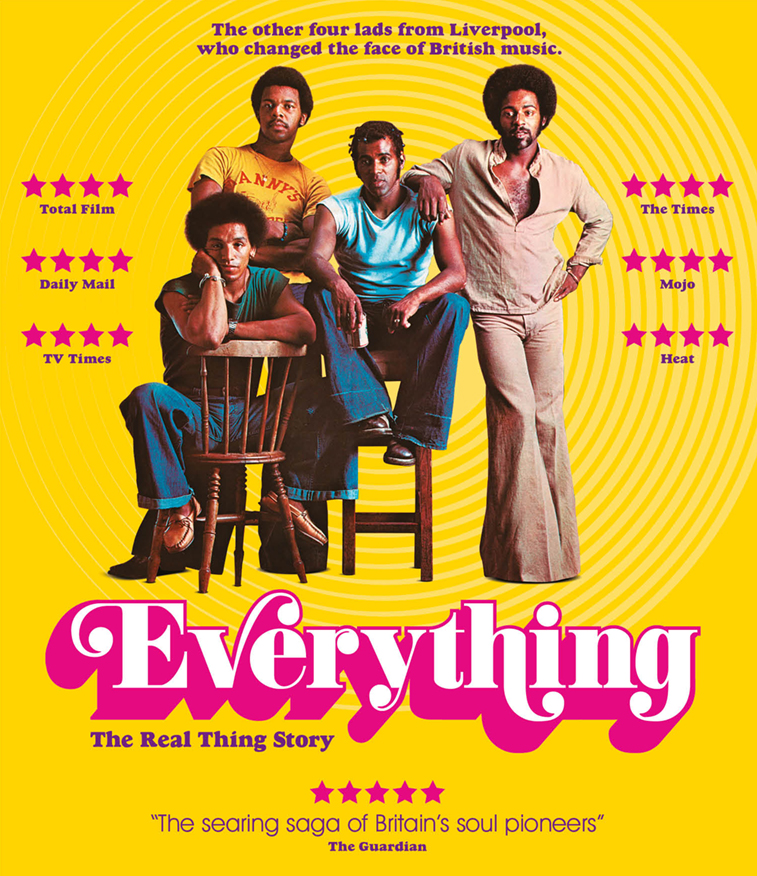 "The searing saga of Britain's soul pioneers" THE GUARDIAN (5 Stars)
We've been utterly overwhelmed with the critical response to the movie so far, and hope people continue to find our story illuminating, entertaining and moving. Thanks to everybody who has supported the documentary. Remember, keep #FeelingTheForce!
The DVD and Blu-ray can be ordered now from Amazon.