Formed in 1972, The Real Thing are Britain's longest-established – and best-loved – black group in UK entertainment history, and they are launching their Feel the Force 2019 tour, named after one of their iconic hits. The Real Thing were established in Toxteth, Liverpool, L8, in 1972. Universally known for their legendary hits 'You To Me Are Everything', 'Can't Get By Without You' and 'Can You Feel the Force', as well as their ground-breaking 1977 song, 'Children of the Ghetto', The Real Thing remain pioneers in soul, funk and dance music.
The Real Thing was made of Eddy and Chris Amoo, Ray Lake, and Dave Smith. Ray Lake passed in 2000. Following the sad passing of Chris's brother Eddy in February 2018, Chris and Dave made the decision to continue The Real Thing's legacy. They are now celebrating over 45 incredible years in the music industry, and they're still going strong, playing hundreds of gigs across the world, and the Feel the Force 2019 tour is a tribute to both Eddy and the fans.
Chris says, 'It's what Eddy would have wanted, and the fans are still having the time of their lives at our gigs. The stage is where we belong, and we love to perform. It's emotional now, especially singing 'Children of the Ghetto', which was first Ray's song, then Eddy's, and now mine. Dave and I really feel the love, and the Feel the Force tour is our way of saying thank for the support, with a big nod to Eddy, who's always looking down on us.'
The Feel the Force tour kicks off in March 2019, and the boys will be touring across the UK in over 30 venues.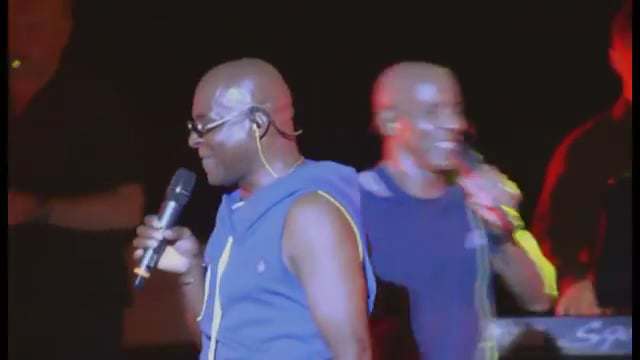 The Real Thing recently released 'The Real Thing Live' DVD and CD recorded at the Philharmonic Hall, Liverpool and celebrates 40 years on the road and includes the concert in full, new material and a cover of The Beatles song 'Eleanor Rigby'.
The band continue to tour up and down the country selling out venues and regularly perform at 70's & 80's festivals alongside such artists as Rick Astley, Boy George, Belinda Carlisle, Kool and the Gang and Chic.
Commenting on The Real Thing's success, singer Chris Amoo said, "There's always going to be a sense of nostalgia about our music. It's the sound track to so many people's lives and that will never die."
Enjoy this video of The Real Thing live at the Liverpool Philharmonic Hall: